My first of two bridal showers was held at my Aunts house, hosted by my Aunt, my MOH, and mother.
My aunt's house is less than a minute away from mine. So it was very convienent.
Here are SOME photos taken by my brother. Please check out his new blog!
Swanky
Photography
!
Being silly!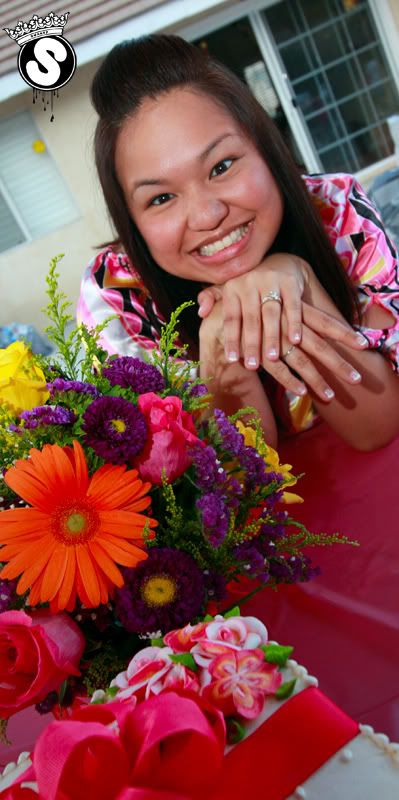 That's my parents' house right in the middle in the background. That's how close we live!

The Favors

The Food
We got ALOT of gifts! It was nice to get some cash and gift cards too! I felt so bad for my brother who was taking photos during this time because of all the lingerie. It was so funny! Poor guy!
So..Bridal Shower #2 is on Saturday for Ron's side of the family! Yay!