Our honeymoon is finally booked! One thing out of my hair! Wahoo!
ALOOOOOHA!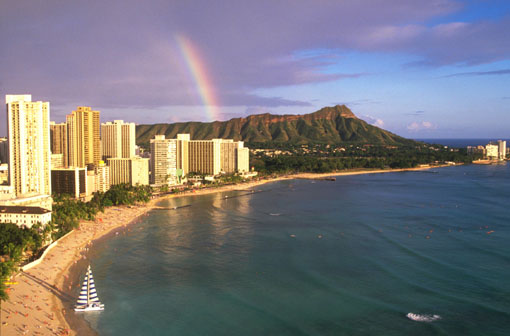 We will be going to Maui for 6.5 days and Oahu for 3.5 days. We leave the 21st and come back the 31st. I can't believe we'll be gone that long. We couldn't resist the offer cause they gave us one night free in Maui and one in Oahu.
We'll be staying at the
Sheraton Maui Resort
and the
Hyatt Regency Waikiki Resort & Spa
. The cool thing about the Hyatt is that for an extra $3 a night we get to be part of the Regency Club. Meaning breakfast, cocktails, etc. are included. The thing I love about our whole package is that breakfast is all covered. We're probably spending and arm and a leg, but man, I think after 9.5 years, we deserve this Honeymoon.
I'm excited!